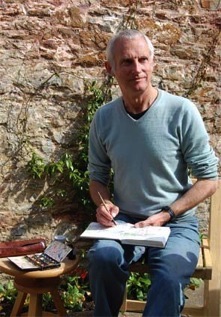 "I went to Chelsea School of art where I studied graphic design. I then went on to do a post graduate in Art Therapy which led to work within the NHS. 30 years ago I trained as an Alexander Technique teacher.
Throughout my life I have kept a sketchbook. I love drawing and often use watercolour which is so portable.
Recently I have been teaching and also making oil paintings. I enjoy painting outdoors and lately I have been making larger paintings (30" sq) from these.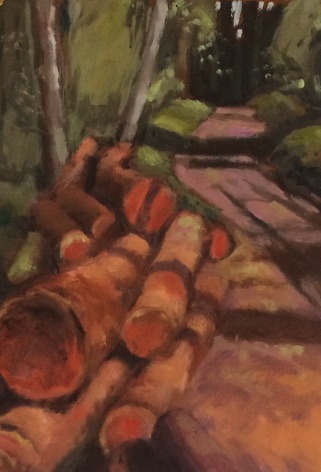 Please send any feedback or enquiries. I'd love to hear.